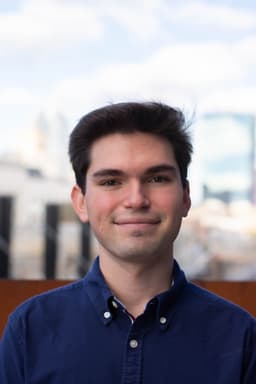 ↳ Jay Sella
Full-stack developer with a passion for leveraging technology to enhance experiences.
Jay is a rising third-year Computer Science + Business student at Northeastern University in Boston, MA.
He currently helps plan course curriculum + manage grading processes for CS 3500 (Object-Oriented Design) at Khoury 🎓. Jay also leads a team of 25+ to organize interactive, multi-disciplinary events at TEDxNU 🎙️.
Previously, he oversaw full-stack software development and product management at Tadpole 📚, mentored students and crafted web dev resources for Oasis 🌴, and managed business-critical infrastructure at SPC Financial 💼.
Jay is a conscientious collaborator, punctilious problem-solver, and tenacious tinkerer who embraces challenges and loves charting new territory.
Khoury College of Computer Sciences
Led weekly lab, hosted routine office hours, and evaluated student homework, lab, and exam submissions from 40+ students each week. Courses: CS 3500, CS 2510, and CS 2500.
Head Teaching Assistant
Boston, MA
Sep '22 – Present
Tadpole Tutoring
Engineered front- and back-end systems in support of September 2022 launch for 300+ users across 3 Boston-based educational organizations.
Lead Software Engineer + Product Manager
Remote / Boston, MA
June '22 – Apr '23
SPC Financial
Overhauled internal systems + processes, improving case resolution time by 91% and saving 15 hours + $1k annually by digitizing annual billing.
Salesforce Administrator/Developer + Digital Solutions Architect
Remote / Rockville, MD
June '19 – Present
Oasis
Crafted full-stack web development resources, including a workshop and sample projects, while also mentoring student groups to build a project over eight weeks.
Mentor
Boston, MA
Jan '23 – Apr '23
Middlesex Beach Association
Executed a 3-year community engagement campaign—resulting in 75% open rate across 77 messages—and increased owner profile database accuracy by 62%.
Webmaster + Central Technology Consultant
Bethany Beach, DE
Jan '17 – Jan '21
Castello Ragazzi
Designed + built website and rental listing while managing guest correspondence, resulting in $12k of seasonal revenue and an average 5-star rating.
Webmaster + Communications Officer
Bethany Beach, DE
May '16 – July '18