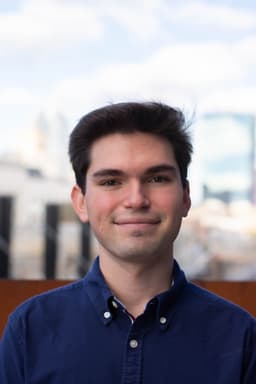 ↳ Jay Sella
Full-stack developer with a passion for leveraging technology to enhance experiences.
Jay is a second-year Computer Science + Business Admin student at Northeastern University in Boston, MA.
He oversees full-stack software development at Tadpole 📚, leads a weekly lab as a teaching assistant at Khoury 🎓, manages business-critical Salesforce infrastructure at SPC 💼, mentors students and crafts web dev resources at Oasis 🌴, and organizes engaging multi-disciplinary events at TEDxNU 🎙️.
Jay is a conscientious collaborator, punctilious problem-solver, and tenacious tinkerer who embraces challenges and loves charting new territory.
Seeking: internship/co-op · Available: July-December 2023
Oasis
Crafted full-stack web development resources, including a workshop and sample projects, while also mentoring student groups to build a project over eight weeks.
Mentor
Boston, MA
Jan '23 – Present
Khoury College of Computer Sciences
Led weekly lab, hosted routine office hours, and evaluated student homework, lab, and exam submissions from 40+ students each week. Courses: CS 2500 and CS 2510.
Teaching Assistant
Boston, MA
Sep '22 – Present
Tadpole Tutoring
Engineered front- and back-end systems in support of September 2022 launch for 300+ users across 3 Boston-based educational organizations.
Lead Software Engineer + Product Manager
Remote / Boston, MA
June '22 – Present
SPC Financial
Overhauled internal systems + processes, improving case resolution time by 91% and saving 15 hours + $1k annually by digitizing annual billing.
Salesforce Administrator/Developer + Digital Solutions Architect
Remote / Rockville, MD
June '19 – Present
Middlesex Beach Association
Executed a 3-year community engagement campaign—resulting in 75% open rate across 77 messages—and increased owner profile database accuracy by 62%.
Webmaster + Central Technology Consultant
Bethany Beach, DE
Jan '17 – Jan '21
Castello Ragazzi
Designed + built website and rental listing while managing guest correspondence, resulting in $12k of seasonal revenue and an average 5-star rating.
Webmaster + Communications Officer
Bethany Beach, DE
May '16 – July '18