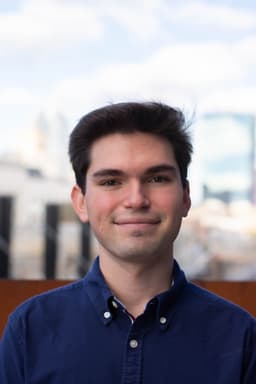 ↳ Jay Sella
Leveraging technology to enhance experiences.
Jay is a third-year Computer Science + Business Administration student at Northeastern University 📓, a Digital Transformation and Technology Co-op at Chick-fil-A 🐓, and Co-President of TEDxNortheasternU 🎙️ where he oversees an organization of 41.
At Khoury 🎓, he recently designed + built interactive technical modules for 525 students in CS1200 (First-Year Seminar) and established grading processes for 50 TAs across 5,000 student submissions in CS3500 (Object-Oriented Design).
He has also overseen full-stack software development and product management at Tadpole 📚, mentored students and crafted web dev resources for Oasis 🌴, and managed business-critical infrastructure at SPC Financial 💼.
Jay is a conscientious collaborator, punctilious problem-solver, and tenacious tinkerer who embraces challenges and loves charting new territory.
Digital Transformation & Technology Co-Op

•

Aug '23 — Present
Boston, MA
Khoury College of Computer Sciences
Technical Module Developer, CS1200

•

Jun '23 — Present

Head Teaching Assistant, CS3500

Apr '23 — Jun '23

Teaching Assistant, CS2510

Jan '23 — Apr '23

Teaching Assistant, CS2500

Sep '22 — Dec '22
May '23 — Present

Director of Operations

Oct '22 — May '23
Derry, NH
Tadpole Tutoring
Lead Software Engineer + Product Manager

Oct '22 — Apr '23

Full-Stack Developer

Jul '22 — Oct '22
Rockville, MD
SPC Financial
Salesforce Administrator/Developer

Jan '22 — Mar '23

Digital Solutions Architect

Jun '19 — Mar '23

Marketing + Communications Intern

Mar '16 — Jun '19
BaySquared Consulting: Owner

•

Dec '21 — Present

Oasis: Mentor

Jan '23 — Apr '23

Middlesex Beach: Webmaster + Tech Consultant

Jan '17 — Jan '21

SED Center: Classroom Assistant

Oct '19 — Apr '20

Castello Ragazzi: Webmaster + Comms Officer

Jan '16 — Jan '18